Welcome
Saké Boutique is an ever-evolving collection of rare and exceptional saké from passionate small-scale brewers around Japan.
We travel to Japan regularly to meet with our brewers, so we understand the passion and process behind each bottle. We've tasted each saké and hand-selected it for its exceptional quality and character. Many of our breweries use locally grown rice, and recipes and craftsmanship are passed down from generation to generation of tōji (master brewer). Made in very small batches, some of these rare drops are available exclusively through us.
We've been supplying some of Australia's best restaurants with beautiful Japanese products for more than 20 years, and now we're so pleased to be able to share our saké selections with you.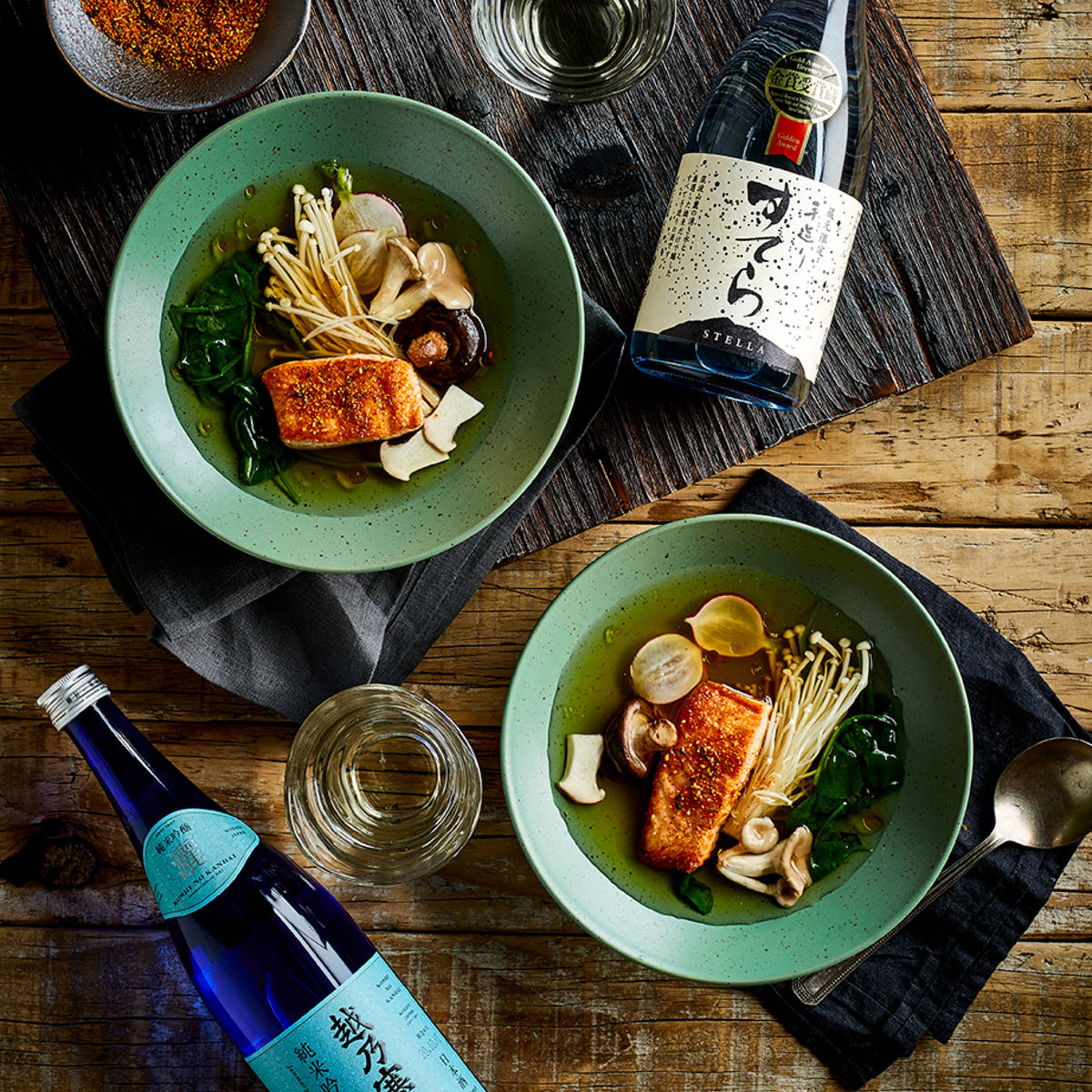 PERFECT PAIRINGS
Australia is truly blessed with a global food culture, and modern sak styles, which have a large range of taste, texture and acidity, can match a variety of international cuisines really well. We encourage you to step outside the "Japanese cuisine" box and are excited to share with you our selection of unconventional and delicious pairings. Matching saké with non-Japanese cuisines makes for a unique experience whether you are a saké newbie or an aficionado. It's a great way to get the conversation going around the dinner table and your guests will be impressed by an unforgettable culinary experience. Be bold and experiment! 
MIXOLOGY
Cocktails are a perfect extension to your Saké experience. Our signature cocktail creations use conveniently simple methods, feature unique flavours and delicious ingredients. Feel like an expert mixologist with these recipes as you discover a whole new flavour experience.